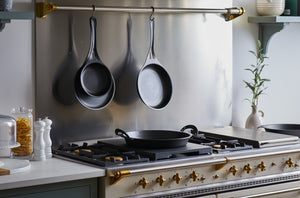 WELCOME TO
Next level kitchenware, for next level cooking.
Globally acclaimed. Now launching in the UK.
Unparalleled
Our pans are engineered to create incredible food, in both domestic and commercial environments. They offer exceptional control, conductivity and heat retention. Whether searing a ribeye, crisping the skin of a sea bass or caramelising onions, expect perfection.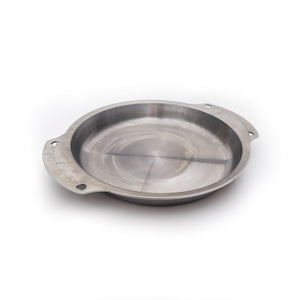 Indestructible
Each Solidteknics pan is made from a single sheet of wrought monobloc iron or non-nickel stainless steel. No joins, no rivets, no points of weakness. This means our products are so durable they come with a multi-generational warranty. Designed to live in kitchens, not in landfill.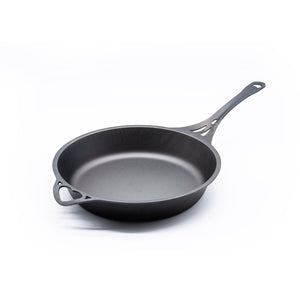 Natural
Pans don't have to be covered in toxic synthetic coatings to deliver results in the kitchen. Ours are made from 100% natural materials. We pre-season our iron pans with rice bran oil, creating a strong, inert, all-natural non-stick cooking surface that improves with age.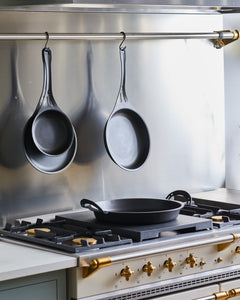 OUTSTANDING PERFORMANCE, YEAR AFTER YEAR
Guaranteed to last multiple lifetimes. Better for you, better for the planet.
Stylish design
Function comes first, but our pans look good too. Monochrome colouring, strong curves, elegant ergonomic handles, stylish detailing. Carry your casserole or curry straight from the kitchen to the table without compromising on presentation.
Impressive versatility
Our highly versatile pans produce incredible results regardless of the heat source. Hob to oven, barbecue to fire pit. 
"
Very good. I love the fact the handles don't conduct heat. I also love the design and I've hung them up for my guests to see.

"
"
Very impressed. The pans are great at heat retention and super-easy to clean. The usability is fabulous and the design is beautiful.

"
"
My favourite dish I cook when using the pans is an octopus and nduja paella. The pan was perfect for it. The heavy base allowed a great caramelisation and subsequent crust to form but was thick enough that it didn't burn in patches.

"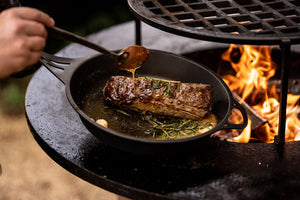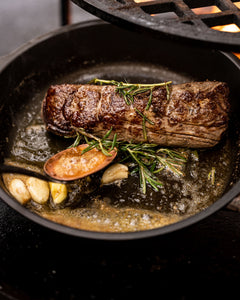 Constant evolution
The way our iron pans are seasoned means they'll evolve and improve the more you cook with them. Visit our Use & Care pages to find out more.
EXPLORE
Solidteknics range
Browse our bestsellers
Our cookware range widely in materials, size and function. Chop vegetables, fry a single egg or feed the family with a roast chicken from oven to table.
Shop now
FEEL THE HEAT
Our pans in action
From hob to oven to table.